If medication is not easing your pain, then you may want to try using essential oils as an alternative, natural remedy for relief.
Essential oils are effective and beneficial because they get absorbed directly into the blood stream through our skin, by-passing the digestive system and therefore have fewer side effects than many modern drugs. Not only does it smell good, essential oils may also help to soothe your mind and make you feel more relaxed. Thereby, helping you to cope with the pain better. 
However, the variety of oils that nature can provide is even greater than the type of pain relief medication that your doctor can prescribe. And just like pain medication, you may need to try and few before you are able to establish exactly which oil works for you!

Allow me to introduce you to, 
Aroma

Siez
the oil for the month of October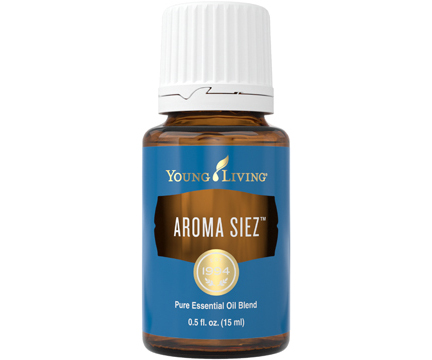 Aroma Siez is a blend combining basil, lavender, cypress, marjoram and peppermint. It is a relaxing blend, excellent for massaging away life's little aches and pains. Used after exercise or at the end of a tiring day, discover the amazing powers of these oils packed into one little bottle.
Use Topically: Dilute 1 drop with 1 drop of carrier oil in case of skin sensitivity. Apply to area of sore muscles, ligaments, or areas of poor circulation.
What other Essential Oils can Ease my Pain?
Click here to learn more!